Former American tennis star Tracy Austin has backed teen sensation Coco Gauff for big things at this year's Wimbledon Championships.
Speaking a show on Tennis Channel, the two-time US Open champion said the 17-year-old is poised to go deep at All England and could even be in amongst the dark horses for the championship.
Coco Gauff had a phenomenal clay season this year
Gauff had a phenomenal run on clay this year, reaching the semi-final at Italian Open and following up with the singles and doubles championship titles at WTA Parma.
Taking the positives from her previous events into Paris, she reached the quarter-finals at Roland-Garros, raising visions of lifting her maiden Grand Slam title.
However, her campaign was cut short in the last-eight by eventual champion Barbora Krejcikova of Czech Republic.
Eyeing a strong run at Wimbledon, the American will open her campaign at Eastbourne International against Elise Mertens of Belgium.
The Rise of Italian Tennis.@CocoGauff at Wimbledon.@DjokerNole's chances at a Golden Slam.@Steve_Weissman, @paul_annacone, and @thetracyaustin discuss it all while playing "On The Line."#TCLive pic.twitter.com/OuW3twLiHO
— Tennis Channel (@TennisChannel) June 20, 2021
On her chances at All England, Austin said, "She will go deep at Wimbledon, she will be a sensation again. Of course, we remember her as a qualifier a couple of years ago, beat Venus Williams in the opening round … unbelievable match, but she didn't just do that, she went all the way to the fourth round."
"British fans just fell in love with her": Tracy Austin on Gauff
The former champion recalled how Gauff inspired 'Cocomania' with her rousing 2018 campaign and was on the front pages of leading British tabloids.
"There was Cocomania! She was on the cover of every tabloid, she has a big personality and the British fans just fell in love with her," Austin added.
She said that Gauff has worked on her game since her spectacular Grand Slam debut and will go into Wimbledon this year with a vastly improved forehand and a second serve.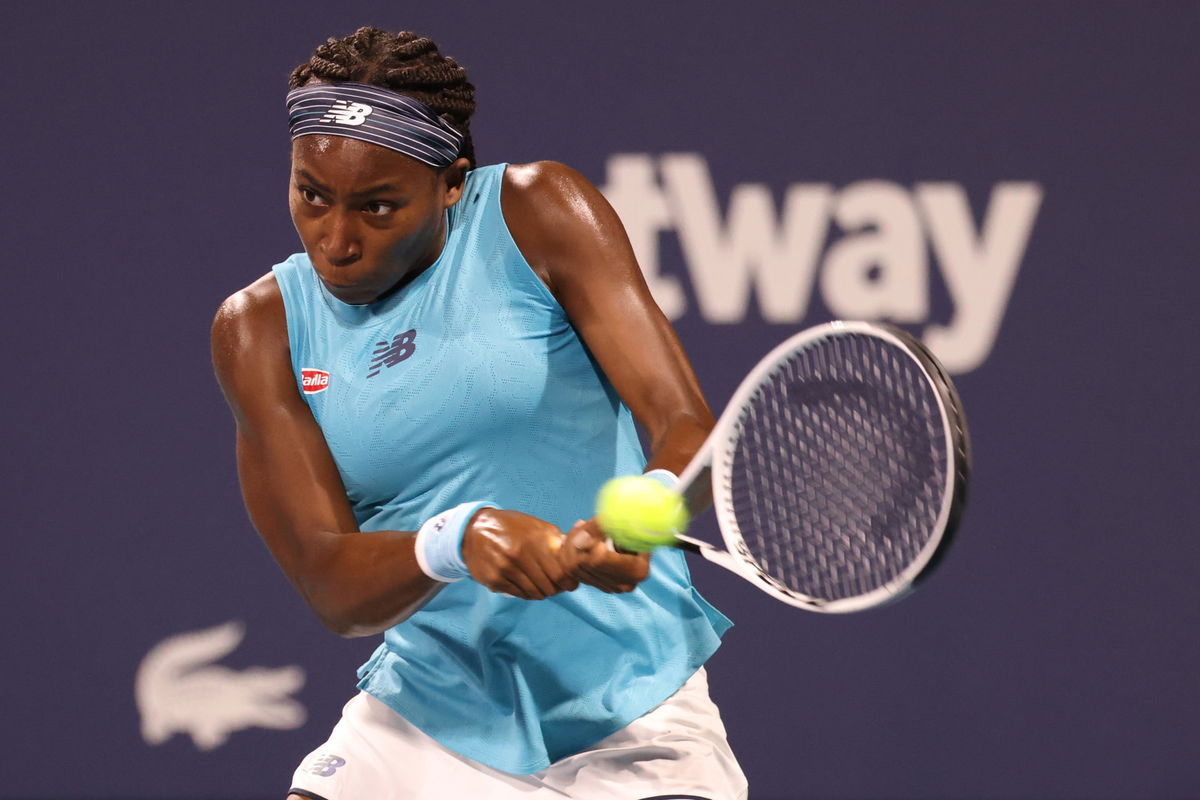 Watch This Link: Serena Williams, Venus Williams, Maria Sharapova, Naomi Osaka and Other WTA Players' Maiden Tour Title
"Two years on, her forehand has improved, her second serve has improved, she's so much stronger. Wealth of experience…she has won titles and she's going back there as a seeded player. She's gonna go deep," Austin predicted.
Read More: Coco Gauff Achieves Career-Best Ranking After An Incredible Performance at French Open 2021
The former star added that the teenaged sensation would have learnt her lessons from her French Open defeat to Krejcikova, especially her profligacy in the first set where she squandered five set points.
The post 2-Time US Open Champion Explains Why Coco Gauff Will Go Deep at Wimbledon Championships 2021 appeared first on EssentiallySports.