Khabib Nurmagomedov called out Dana White and suggested that White face-off against Eagles FC President Shamil Zavurov. Nurmagomedov can be seen surrounded by his teammates and associates while he discussed a possible 'MMA President's Grand Prix. Chiefly, Nurmagomedov suggests that Dana White should look into the inner workings of the UFC and take notes from Zavurov.
Shamil Zavurov takes a hands-on approach when it comes to his role as the President of the EFC. Not to mention, he's a credentialed MMA fighter in his own right with 40 victories to his name.
While Nurmagomedov's suggestion was made in jest, he seemed quite staunch in his belief that White needs to be more connected with the duties as the President. He also mentioned Bellator MMA, suggesting a possible match-up between White and Scott Coker.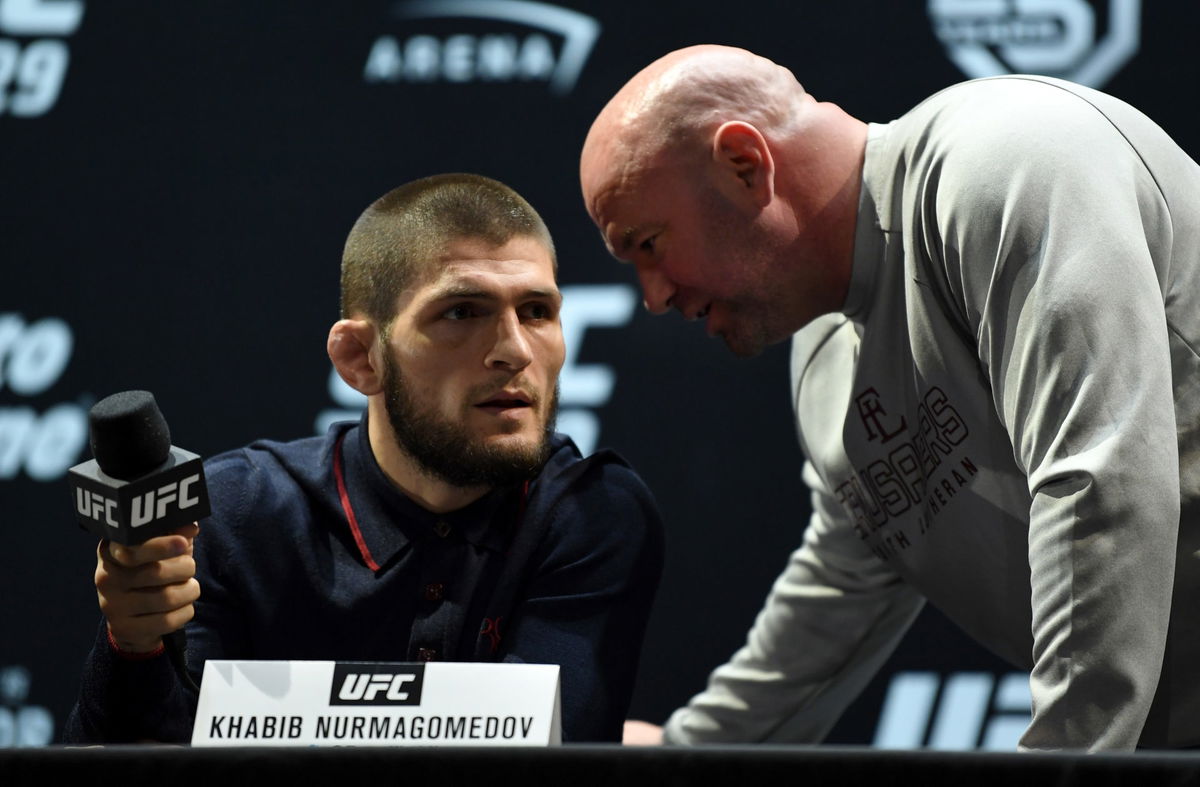 "Have you ever seen a promotion's president checking it from the inside as a fighter? To see how it all works. It's a callout, so to speak for Dana White. Dana White should learn from Shamil Zavurov's example."
"He should go and see how the UFC works from the inside. Should we make your last fight with Dana? And we can co-promote it, EFC and the UFC. No weight classes, a Grand Prix between the presidents, Bellator etc."
While Khabib Nurmagomedov's callout is a tongue-in-cheek remark, it's clear he believes that there are certain things Zavurov is doing better. Fans will be on the lookout if Dana White will respond to Khabib Nurmagomedov's comments.
Also Read- THROWBACK: A Vintage Bloody Battle Between Clay Guida and Diego Sanchez
Dana White and Khabib Nurmagomedov: A storied relationship
The long-time UFC boss and Khabib Nurmagomedov have had a somewhat torrid relationship through the years. In the early days of his UFC career, 'The Eagle' had certain less than positive sentiments towards White. He believed that Dana White was in Conor McGregor's pocket, a belief he has continued to maintain.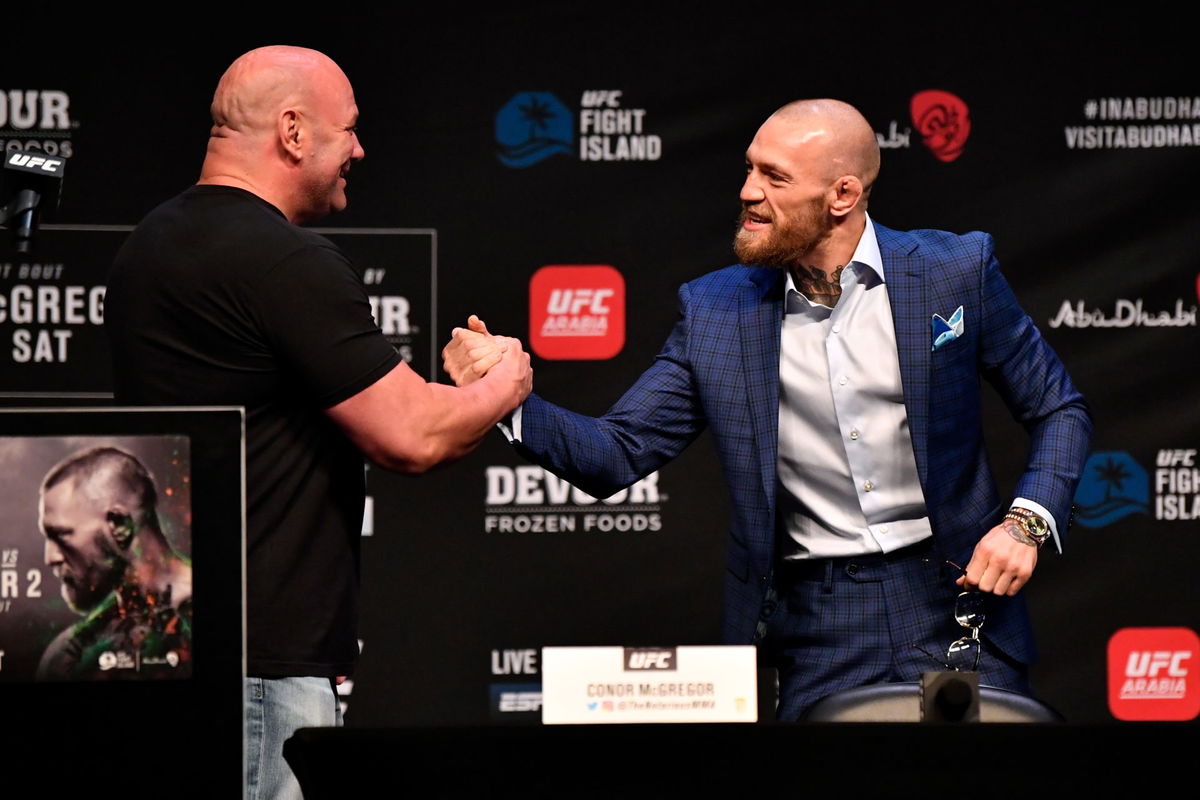 However, as Khabib Nurmagomedov's stature as a credentialed star continued to grow, their relationship turned a corner. In fact, Dana White spent a meaningful amount of time trying to get Nurmagomedov to come out of retirement.
While they remain on good terms, it's clear that Khabib will continue to say what comes to mind regarding the UFC President.
Read this story: Top 5 Biggest Rivalries in the History of the UFC
The post 'A Grand Prix Between the Presidents!'- Khabib Nurmagomedov Calls Out Dana White and Scott Coker to Fight appeared first on EssentiallySports.