This weekend is the NASCAR Cup Series race at the Nashville Superspeedway. To the delight of the Stewart-Haas Racing, Aric Almirola snatched pole position for the race later on. Alongside him on the front row is Joe Gibbs Racing driver Kyle Busch. Team Penske's Joey Logano lies third as he leads a Hendrick Motorsports trio.
WATCH STORY: NASCAR Banters: Gordon, Kyle Busch and More
William Byron is the first of the Hendrick boys, with Kyle Larson and Chase Elliott behind him. Cole Custer managed to split the Hendrick quartet, with Alex Bowman behind him. Finally, Erik Jones and Ryan Blaney round out the Top 10. This pole will come as a big boon for Stewart-Haas who have struggled lately.
Music to our ears!@Aric_Almirola is on the pole for today's race at @NashvilleSuperS. pic.twitter.com/xsuLzmnvY4
— Stewart-Haas Racing (@StewartHaasRcng) June 20, 2021
So far this season, the team had to rely on Kevin Harvick for results. Now it appears that the other drivers are slowly beginning to buck up. Almirola's pole appears to be just the first step. Considering that Custer is in the Top 10, it seems that he has also got the message.
What to expect from Aric Almirola?
Admittedly, the Stewart-Haas team are not too happy with their 2021 form. So they will be hoping that Almirola's pole will be the start of their turnaround for the better. Rookie driver Chase Briscoe's also confessed that the 2021 All-Star post-race debrief lasted over two hours.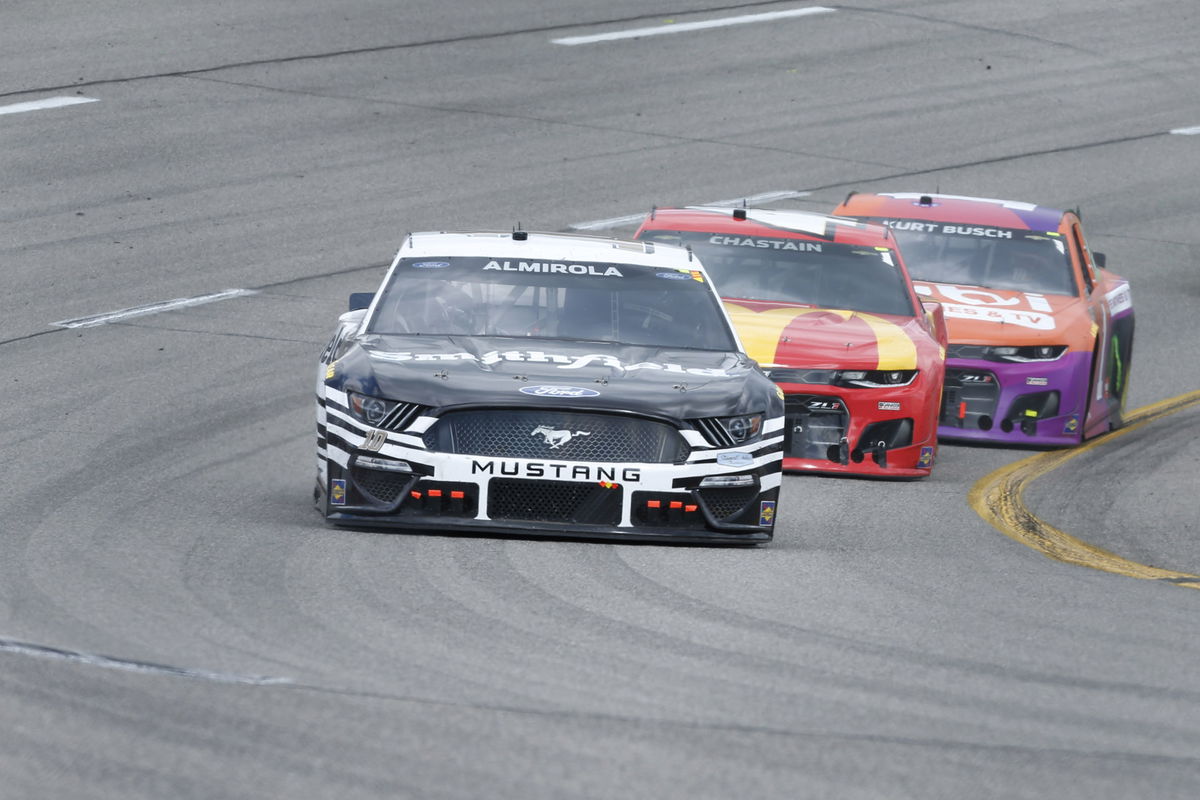 At that race, Aric Almirola was the highest-finishing driver in eighth place. Cole Custer finished 14th, Kevin Harvick was 15th, and Briscoe missed out in the All-Star Open. Almirola insisted that Stewart-Haas Racing is trying its utmost to return to the front of the pack.
So far in the regular season, the Stewart-Haas Racing team has been winless, a far cry from last year. In addition to that, all four drivers have notched up five top-10 finishes in the last five races. Despite the setbacks, Briscoe believes that the team has made "huge gains" last weekend during the All-Star weekend.
The post Aric Almirola Grabs Third Career Pole Position at Nashville Superspeedway appeared first on EssentiallySports.