Fortnite Season 7's week 13 is upon us, and so are the new challenges. With the latest 17.50 update, Epic wants to tie all loose ends and is planning a grand conclusion.
Dr. Slone and the IO want to put an end to the alien invasion and regain control over Fortnite Island. This week, Marigold (the sister of Midas) wants players to assist her with finding the mole. The IO already knows about the connection between Joey, Sunny, and Dreamflower, and the aliens.
New Legendary Challenges Added in v17.50#Fortnite #FortniteLeaks pic.twitter.com/9gPxxvDvHC
— iFireMonkey (@iFireMonkey) August 31, 2021
Marigold believes that presenting them with the location of the IO's headquarters on the Fortnite island will help. As these NPCs don't engage with players (unless stimulated), Marigold has plotted a strategy. 
Fortnite Season 7: Where to find and talk to Joey, Sunny & Dreamflower
Marigold wants players to talk to any one of these NPC's and share the information with them. This will serve as a lure and help the IO. As you can infer, this challenge is quite peaceful and involves zero violence. However, it should be noted that these NPCs can become antagonistic if the improper dialog option is used.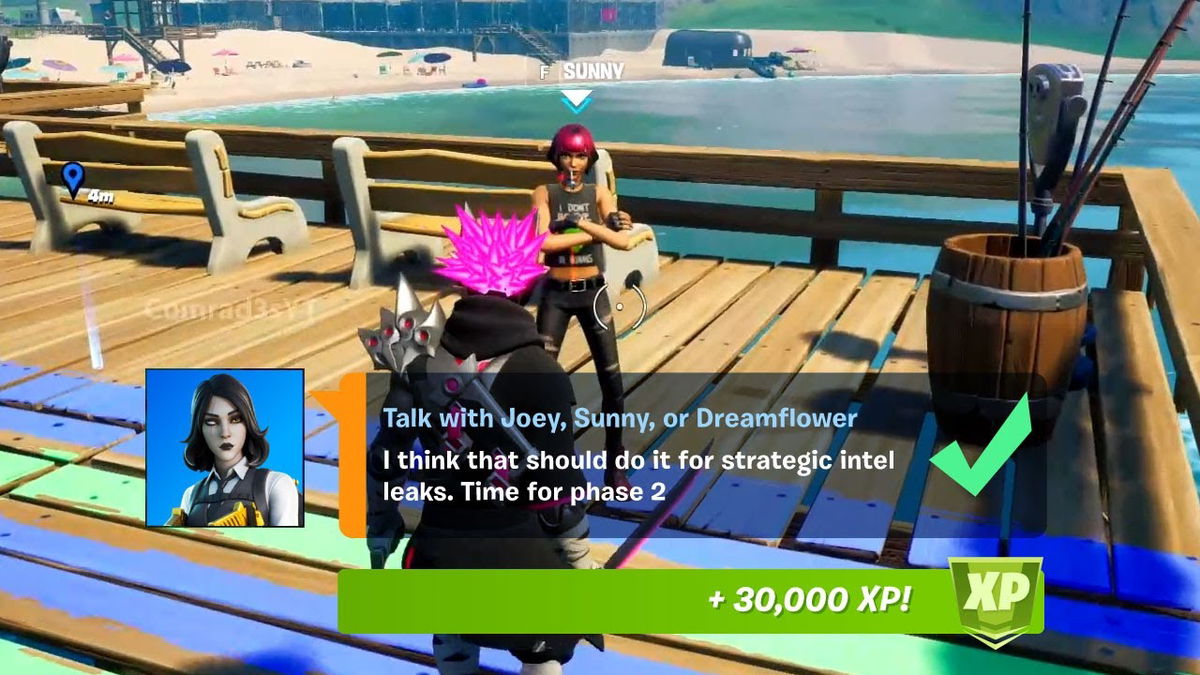 ALSO READ – Fortnite: Brilliant Ideas That Epic Games Should Implement To Make Season 8 a Huge Success
With that out of the way, let us talk about where you can find these NPCs. Locating Joey, Sunny & Dreamflower is not tough. Players can find them at the below locations in Fortnite Season 7:
Joey – Dirty Docks

Sunny – Believer Beach

Dreamflower – Flopper Pond
Probably, the safest and simplest location a player should opt for is the Flopper Pond. This POI is rarely visited by other players and boosts a wide-open area. However, players should keep an out for enemies. The toughest of the lot will be Sunny. The Believer Beach POI has been the hotspot since the starting of Fortnite Season 7, and players will face a ton of opponents there. Completing this challenge will reward players with 30,000 XPs.
Flopping around in Flopper Pond #Fortnite #XboxShare pic.twitter.com/G9pXC2KdX6
— Panda #TeamHiJinx
(@pandagrrrrl) March 23, 2020
What do you think is the toughest landing spot? Let us know in the comments.
Watch this story – Call of Duty: Warzone vs Fortnite which is the better Battle Royale game
The post Fortnite Week 13 Challenges: Where and How To Talk to Joey, Sunny & Dreamflower appeared first on EssentiallySports.