The Ben Simmons trade saga has yet again delivered a strong trade rumor. Recently, Ben Simmons clarified that he no longer wants to be associated with the Philadelphia 76ers. Since then, several experts have analyzed his potential trade destinations. Among them, one of the most prominent ones is the Portland Trail Blazers.
Initially, several experts actively believed at the end of last season that Damian Lillard will be on his way out of Portland. However, trusted sources now believe that Damian Lillard and Ben Simmons could end up playing together with the Blazers.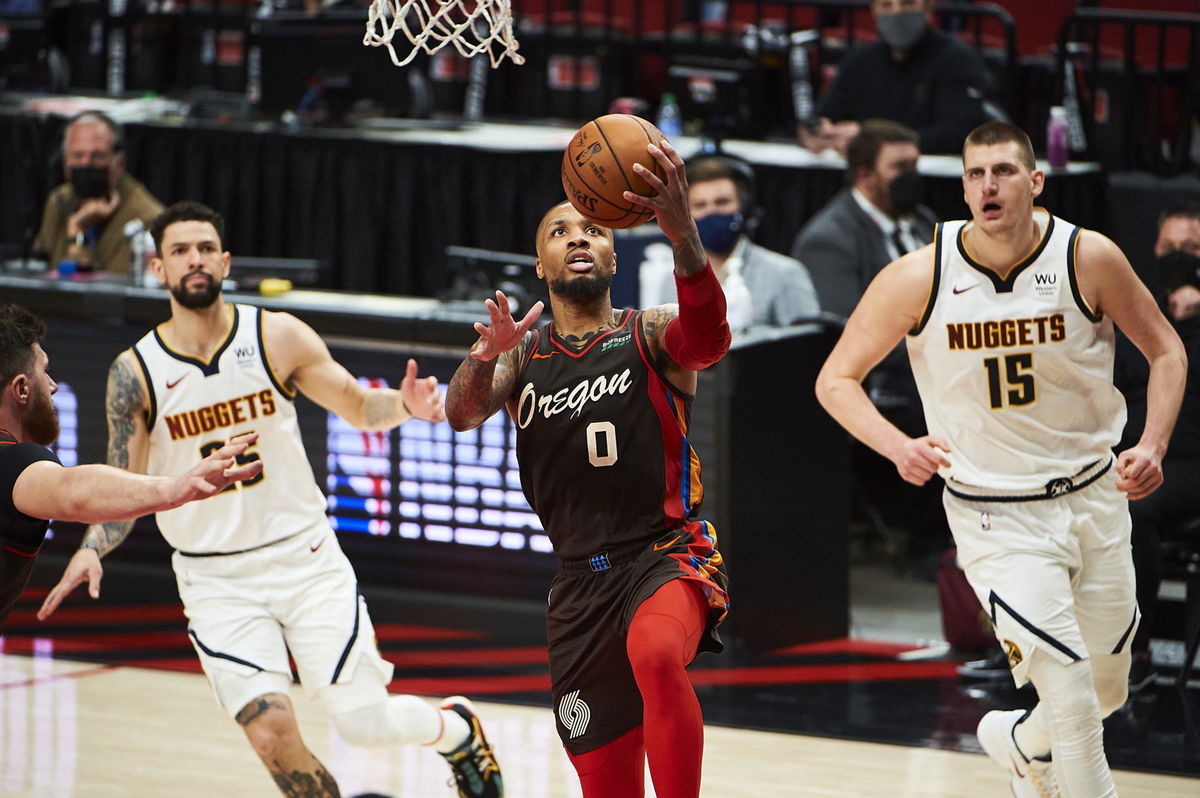 READ MORE: Rajon Rondo Pokes Fun at Lakers' Age Critics
Expert gives an opinion on best trade destination for Ben Simmons
As per Keith Pompey of The Philadelphia Inquirer, the best option for the 76ers to get a guard out of Portland is CJ McCollum. Considering that they earn relatively a similar amount of money, that would also be financially feasible for the franchises.
Pompey appeared on the SiriusXM NBA Radio and confirmed that Ben Simmons wants to be traded out of Philadelphia. Further, he gave his opinion on where he thinks the 76ers could yield the best value in return for Ben.
According to @PompeyOnSixers, Ben Simmons wants to be traded from Philadelphia.
Keith tells @RickKamlaSports and @adaniels33 a Simmons for C.J. McCollum swap is the perfect move for everyone involved. pic.twitter.com/vR39h90uU5
— SiriusXM NBA Radio (@SiriusXMNBA) September 1, 2021
Pompey said, "Ideally when you say go to Portland, you say go to Portland for Dame Lillard, right? That's the one everybody wants. That's the one everyone is talking about. I'm just saying what if you can't get that deal, right?". He claimed that in case they don't get a deal for Damian Lillard, the best option for the 76ers is CJ McCollum.
He feels that despite not being an all-star, CJ's experience from the Western Conference would be an important asset to them. "I look at CJ, and he can be the guy who they can play a nice inside-outside game with him and Embiid. He can knock down shots. He's a guy that can close out games for'em" Keith said.
Considering that Damian Lillard is now probably going to stay with the Blazers, Simmons would be a great defensive addition to his team. Other than Robert Covington, the Blazers don't really have a defensive expert. Simmons' ability to defend the perimeter combined with Nurkic's rebounding would be a force to reckon with for any offense.
However, his offensive contribution would certainly not be equivalent to that of CJ McCollum. So would his addition to the roster make them a championship contender? Hard to say. 
WATCH THIS STORY: Kobe Bryant calling Michael Jordan his Big Brother, Reggie Miller and His Black Jesus Story & Other Favorite Moments From 'The Last Dance'
The post Philadelphia 76ers Insider Reveals The Best Trade Destination For Ben Simmons appeared first on EssentiallySports.